"A Series Of Isolated Events" is a concept developed by Bucket Boys as a way to collaborate with our favourite breweries and create new beers during this time of isolation. Through virtual collaboration with our favourite breweries, we are attempting to create something new as well as reflect on the time we have spent over the past two months. These beers are all centered around the theme of isolation and social distancing and have been developed with the expertise of the brewery to create something new (and hopefully delightfully tasty!).
---
THE BUCKET LIST - Collaboration with Mountain Culture Beer Co
Style: New England IPA - 6.8% - 500ml Can (Relesaed 28/5/20)
The Bucket List is a reflection on the things we have missed, and the things we can look forward to. Each of us has a mental list of things we will do whenever the world finds some sense of normal. On the can itself you can see some of the things that Mountain Culture have been longing for, and it reflects their strong connection to community and nature. Here at Bucket Boys we are also longing for simple things like connecting with our friends and family, enjoying a beer with each other IN PERSON, and spending time seeing this great country once the borders are open!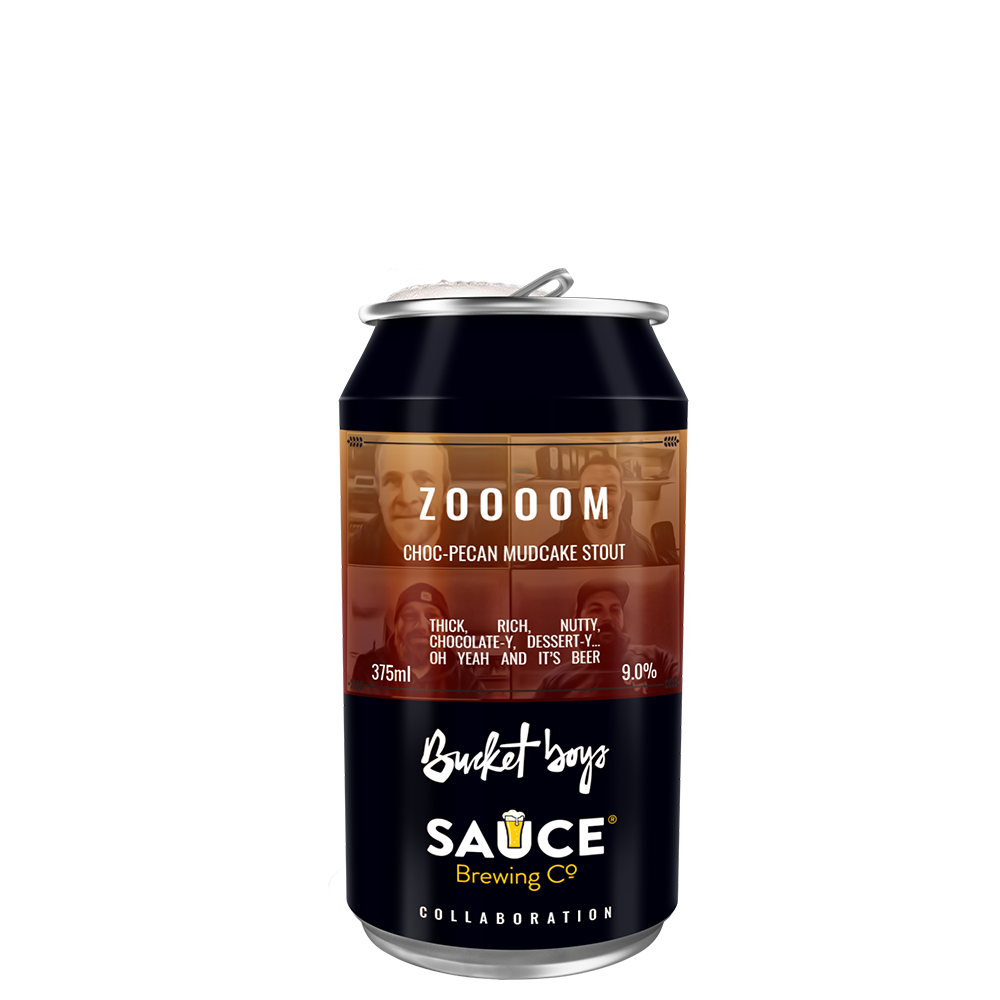 ZOOOOM - Collaboration with Sauce Brewing Co
Style: Pastry Stout - 9.0% - 375ml Can (Relesaed 04/06/20)
We've teamed up with Sauce Brewing and we are jumping on the pastry stout bandwagon. We wanted a covid-isolation theme to coincide with our "Series Of Isolated Events" so it seemed only right that we should pay homage to the world's most prolific cov-activity.
Thick, Rich, Nutty, Chocolate-y, Dessert-y....oh yeah and it's beer!